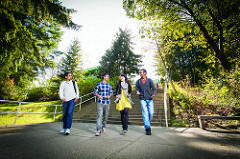 This module contains information to help you prepare to begin your journey as a VIU student.
There are several helpful pages and resources, such as:
If you are a student with a documented disability, make sure you review the Registering with Accessibility Services page.
Finally, there are resources about Self advocacy, rights and responsibilities and Academic Integrity. These resources will help you understand the rights and responsibilities you have as a VIU student.