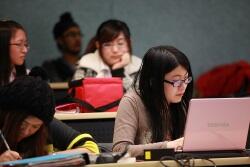 Web Registration
This module contains the information you need to register for classes. Make sure to check the current
Timetable
near the end of April to start viewing the course offerings for the upcoming school year.
In this module you'll find more information on:
Have you tried to register for a course, only to find out you have been waitlisted? Take a look at Waitlists for information on what that means, and what you can do now.