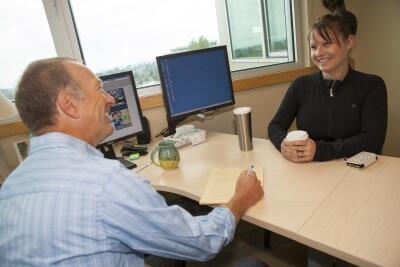 Explore Your Options
How Many Courses Should you Take?
Tips for Undecided Students in Exploratory Studies, Bachelor of Arts or Bachelor of Science Students
Foundations for Success Courses
These new course offerings are designed for students who:
want to learn good student skills in the context of a particular subject area
anticipate struggling with some traditionally difficult first year courses
want an interesting first year course/elective.
Limitation of academic credit should be discussed with an advisor as part of the consultation process on admission. Credit that can be used towards degree completion at VIU is limited to one single Foundation course (3 credits).
Consider an Interdisciplinary Course
These are 6-credit courses, either combined from two existing 3-credit courses or created as stand-alone "super-courses".  They may be a great fit with your educational plan or a way to take a course that is waitlisted.  
What are the benefits?
You spend the equivalent of two courses with the same classmates. You get to know each other and learn together;
Common readings, assignments and coordinated due dates streamline your  workload;
Collaborations, either formal or informal;
Team teaching from the faculty;
"Real-world" assignments on real problems;
Some include the opportunity to complete your Degree English Requirement in whole or in part.