Are you nervous about finding your classes? There are a few great options for getting to know VIU campus.
Register for a Summer Warm-Up Session
A Student Ambassador will give you a tour around the Nanaimo campus. They will also help you cross a few tasks off your list for first week of classes. You will:
Get tips for transitioning from experienced students
Pick up your Student Card
Sign up for your Gym Membership
Tour the Library Check out your buildings, the Bookstore, the Vancouver Island University Students' Union, and other hot spots
Sign up for your Student Computer Account
Set up Your Student Value Plan for on-campus dining
Pick up your Parking Pass
And much more . . .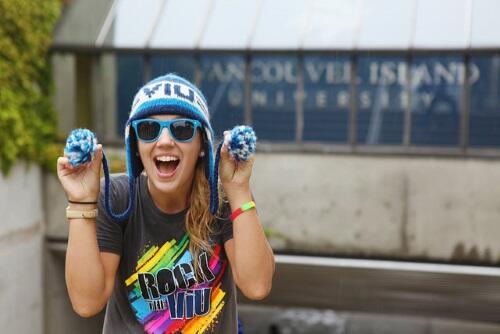 Attend RockVIU: Welcome to Campus
There are RockVIU: Welcome to Campus activities planned for all VIU campuses. These will give you the chance get to know some of your fellow students, as well as the campus itself!
Explore On Your Own
If you want to explore the Nanaimo campus on your own, or check out the locations for the classes you are registered for, you can access the campus map and use it to guide!