Advising at VIU helps you explore your options and make educated choices. With their support you can map out your goals and create detailed action plans. They can help you overcome the obstacles you may face while achieving your goals, creating an enriching university experience!
Connect with an Educational Advisor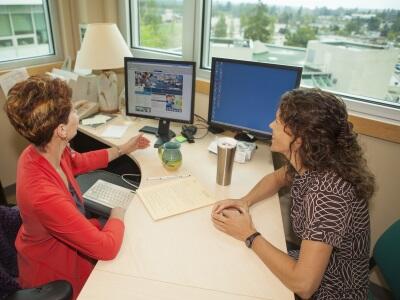 Once you have chosen your courses for both the fall and spring semesters, Educational Advisors are happy to review your timetable with you as well as answer any questions that you might have including:
How to deal with waitlist concerns
How to access reserved seats
How to choose your course load
How to combine upgrading and university coursework
Connect with an Educational Advisor by email, phone or in-person.
Phone: Toll Free at 1-888-920-2221, Ext. 6410 or 250-740-6410
Email: Send your questions to advising@viu.ca. Educational Advisors are also available at Cowichan and Powell River.